Carrington
Technician
---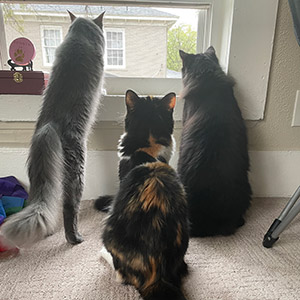 Date you joined the team

April 2021

Who are your pets?

Summer, Morty, and Rick

What is your background in pet care?

I've been a tech for 3 years and before that I worked at a doggie daycare and resort. My first pet care jobs were in animal shelters.

What are your hobbies?

Reading, playing Animal Crossing, and hiking.