Dr. Karen Barger
Veterinarian
---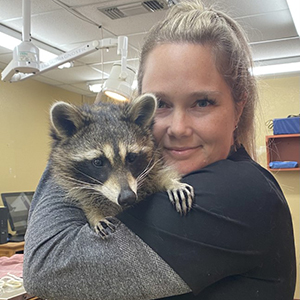 Dr. Barger grew up in Ellicott City, Maryland and told her mom she wanted to be a veterinarian when she was just 3 years old. At the age of 14 she got her first job working for the local veterinarian as a technician. She continued to work as a veterinary technician throughout college and after graduation, working at some of the largest hospitals in the country. In 2006, she applied for veterinary school and moved to Mississippi to attend Mississippi State College of Veterinary Medicine. She graduated as a Wise Scholar in April of 2011 and was the recipient of the American College of Veterinary Anesthesiologists Clinical Proficiency Award.
Her professional interests include surgery and emergency medicine. She prefers to focus on progressive medicine and work with pet owners in a collaborative effort to give the best care possible.
She joined MacIntyre Vet Group in 2021 and has settled in Keller, Texas where she lives with her husband and two children.