Dr. Adriana Pantazis
Associate Veterinarian
---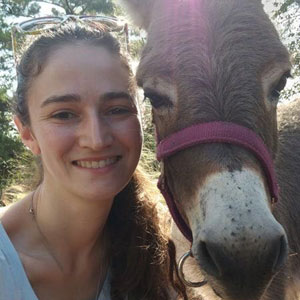 Dr. Adriana Pantazis joined Boat Club Road Animal Hospital in the summer of 2019. She graduated from Texas A&M Veterinary school with a double major in Entomology and Biomedical science. She started her aspirations of becoming a veterinarian in middle school, volunteering at the zoo and local boarding facilities and shelters.
Dr. P has a special interest in preventative medicine so your furry friends can live a long and healthy life!
Adriana's hobbies are reading and doing cross stitch. She enjoys hanging out with her pup, Seamus Finnegan. He's the best dog ever!
Fun Facts about Dr. P!
Hidden talent
Hair braiding and an excellent dancer, I can do ballet, tap and Greek folk dancing.
Favorite Movie:
Harry potter series.
If you were a dog or cat, what kind would you be?
A spoiled cat with a tower and catio.