Hailey
Technician
---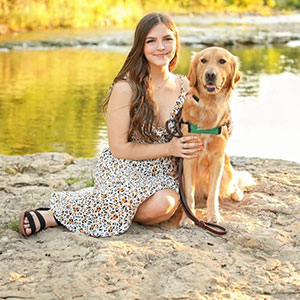 Date you joined the team

May 2022

Before joining our team,

I was working at Resort for pets and training guide dogs for the visually impaired. I did this for 4 years.

Who are your pets?

I have 2 dogs and a rabbit. Paisley, a Pitbull and Great Pyrenees mix, Glendale a black Lab, Ruby a Havana rabbit.