Katie
Technician
---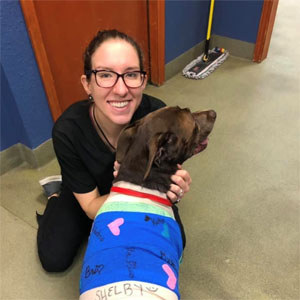 Date you joined the team

March 13th, 2017

Hidden talent

Can recite every episode of "Friends"

What is your background in pet care services?

Two years teaching and assisting at different clinics around Fort Worth.

Before joining our team I was

Lost.

If you were a dog or cat, what kind would you be?

I would be a Great Dane (tall, goofy, and clumsy).