Dr. Megan McCarthy
Medical Director, Boat Club Road Animal Hospital
---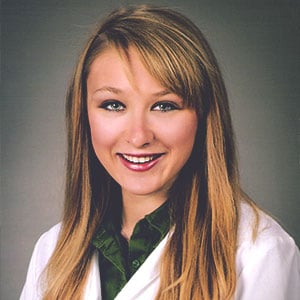 Dr. Megan McCarthy is an associate veterinarian at BCRAH. She is from Boerne, TX, a small town near San Antonio, TX, where she grew up playing soccer and raising sheep, cattle, and goat projects for 4-H and FFA. She judged dairy cattle and was the FFA Hi-Point her senior Year. She attended Texas A&M University with scholarships through the 4-H program where she graduated cum laude with a BS in Biomedical Science. During her undergraduate studies, Dr. McCarthy was fortunate enough to work at the Texas Institute of Preclinical Studies, where they researched cutting edge technologies for both human and animal medicine. Dr. McCarthy went on to pursue her Doctor of Veterinary Medicine from Texas A&M University. She was active in the American Association of Equine Practitioners, the Veterinary Business Management Association, as well as the student chapter of the American Veterinary Medical Association.
After graduating, Dr. McCarthy had a year long internship in equine medicine and surgery near Ft Worth, where she was mentored and groomed to shape her into the veterinarian she is today. From there, Dr. McCarthy took a job near McKinney, TX in a mixed animal practice seeing dogs, cats, and horses (and the occasional pot bellied pig). She then moved closer to Ft Worth and began practicing at a small animal practice in Keller where she further honed her small animal medicine skills and pursued ultrasound training. Dr. McCarthy joined Boat Club Road Animal hospital in 2017. Her interests include small animal internal medicine, ophthalmology, infectious disease, and improving her ultrasonography skills. Dr. McCarthy values customer service and the "soft skills" it requires to help educate and promote health and treatment for her clients animals. She feels it a priority to work with clients as a team to achieve the best care possible for her patients. Dr. McCarthy is a member of the American Veterinary Medical Association as well as the Texas Veterinary Medical Association.
In her spare time, she enjoys spending time with her husband Cayce and their horses Lexi, Penny (Ladybug), and Mercedes. Dr. McCarthy also enjoys spending time with their dog Annabelle, a goldendoodle and their 5 cats (D.C. (deaf cat), Lacy, Glitch, Hamm, and a recent new addition Pip). When not busy with those animals and work, she enjoys saltwater bay fishing, reining, soccer, running, and of course supporting her Aggie sports teams!