Miranda
Customer Service Representative
---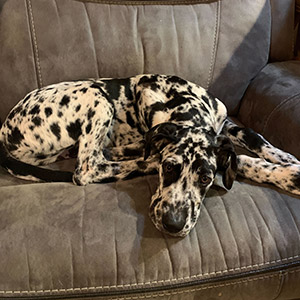 Date you joined the team

October 2022

Who are your pets?

Jewel, an old English mastiff, Athena & Zephyr Great Danes, & Creature, a leopard gecko 

If you could be a cat or dog, what kind would you be?

Great Dane! 

What is your favorite thing about working here?

Meeting all the patients and learning so many new things!