Dr. Daniel Dixon
Associate Veterinarian
---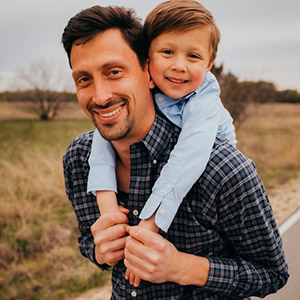 Dr. Daniel Dixon was born in Shreveport, Louisiana, but has lived in Texas most of his life. He earned his undergraduate degree in Animal Science from Louisiana State University and graduated from veterinary school with distinction from the University of Edinburgh. After spending four years living in Scotland, Daniel is happy to be back in Texas! During veterinary school, Daniel spent some time working at Boat Club Road Animal Hospital and is truly happy to be a part of our team since 2017.
Daniel enjoys all aspect of small animal medicine. He has a special interest in dermatology. Dr. Dixon believes that it is satisfying work helping to relieve chronic itching and scratching in animals, especially with the Texas heat. As the medical director, he believes in the importance of the veterinary-client relationship and enjoys the opportunity to form a connection with each pet owner. Dr. Dixon believes that preventative medicine is always best and treats every pet as his own.
Daniel's interests include travel, hiking, cooking, and anything to do with being on the water. Daniel owns Archie, the perfect rescue dog and Zeb, the cat.
Fun facts about Dr. Dixon!
Hidden talent:
Armpit farting
Hobbies:
Gardening
Favorite Movie
Forrest Gump
If you were a dog or cat, what kind would you be?
I'd be an Archie.