Magen
Trainer
---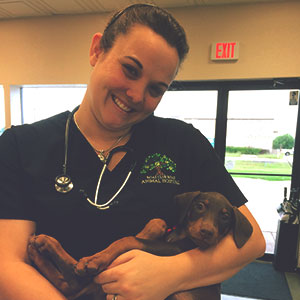 Date you joined the team

May 2013

Hidden talent

I'm actually a 3rd degree black belt in Tae Kwon Do

In what ways do you support and give back to your community?

Teaching Sunday school for the kiddos at church each week.

Your inspiration

I want other pet owners to experience the same kind of bond I have with my dog Darcy.

What is your favorite thing about working here?

The family away from home I have with coworkers and knowing we practice the best medicine around! I love training dogs because it's so rewarding to see how training can bond owners to their pets.